Do You Suffer From Premature Gray Hair?
Most of the reasons why and when we get premature gray hair is based on genetics although there have been some tests done that may link premature gray hair to smoking. Another reason to kick the weed!
Personally I think premature graying can also be linked to stress.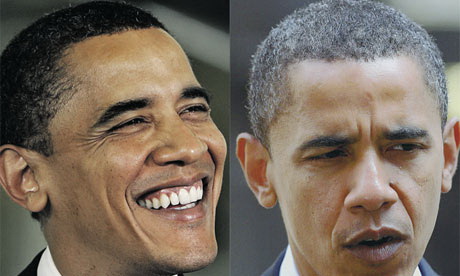 How do you determine if you have premature gray hair?
This is what I have learned:
If you are of Caucasian descent and starting to see gray hair in your teens, then you are prematurely graying.

If you are of African or Asian descent you are prematurely graying if you start to develop gray hairs before the age of 30.
Regardless of race or ethnic background. if you are 50% or more gray by the time you turn 40, that you are suffering from premature gray hair.
Having beautiful, shiny, healthy hair makes you feel wonderful. It is a great confidence builder and morale booster. A new hair style, which suits you perfectly, can make all the difference to the way you see yourself.
There's a reason why the TV make-over programs leave the haircut until the very last part of the transformation. It makes the most significant difference to your overall appearance.
Can Gray Hair Be Stylish?
Gray hair occurs when the hairs are formed without their natural pigmentation and nothing can be done to halt this process – but you can disguise it!
If you are starting to go gray, even if not prematurely, I would recommend having it colored. It is a nuisance (and can be expensive) having to have your roots retouched every 6-8 weeks but you might be able to get away with highlights or lowlights rather than an all-over tint.
You might be lucky and have a fabulous, even, gray color, which can look stunning. However most of us have that salt and pepper look which, I'm afraid, just looks like aging hair.
Top hairdressers agree that flawless color is the key to maintaining glossy, younger-looking hair. A good colorist will be able to help you conceal the gray and it is certainly one of the ways to rejuvenate hair and your overall look.
A suitable hair color should highlight your skin tone and make it look alive and glowing. However, if you make the wrong choice, you will probably look tired and washed out.
Beautifully coiffed hair is a sign of good grooming and can knock years off you.
Visit a few hairdressers and ask for advice. Consultations cost nothing and you'll get lots of ideas on how to modernize your look, by way of style as well as color. Then, in your own time, you can choose what to have done.
A good hairdresser will only take seconds to assess what a woman needs in terms of a great haircut. Stunning gray hair can look fantastic with a funky haircut so in fact a girl of 16 can have the same style as a woman of 60.
Nothing is as aging as hair that never moves – think the old fashioned "set". Mess up your hair a bit with your fingers when you've finished blow drying it.
Whether you have premature gray hair or not, work at keeping it in peak condition and then take advantage of its infinite adaptability to change the cut and color as often as you like.



Diet Tips.




Visit Anti Aging Solutions





Return from Premature Gray Hair to Anti Aging Information Homepage