Senior Social Networking
Meet Senior People Online
Senior Social Networking: Meet Senior People Online, It's not just for the youngsters anymore. Find your senior admirer!
In recent years a trend has emerged and completely taken over the internet, commanding literally hundreds of millions of users and encompassing everything we do. That trend is Social Networking and right now it is truly king. Whether you have a "space" a book with your face or a little blue bird who sings your sporadic inner thoughts in 140 character bursts, chances are that you are somewhat connected to a social networking site.




Due to the level of tech savvy needed to successfully navigate these social networking websites, traditionally they were the fare of only the younger generations but recently there has been a growing demand for senior social networking services that is geared towards the older generations.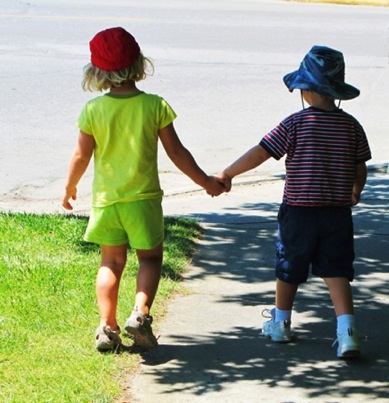 After years of youth dominance in the social networking scene, the demand for senior social networking is finally being noticed and met. As software and technology make navigating the internet easier by the day, baby boomers are logging on in droves and are actually the fastest growing online demographic according to Senior Journal. Because of this, senior, baby boomer, mature or even 'senior citizen' networking and dating sites are springing up left and right, each one offering a different experience.

One of the most popular networking sites is that of AARP.com, a website that has always been geared towards seniors but is now getting into the senior networking niche as well in order to satisfy its members. On AARP.com seniors can find information that is pertinent to their lifestyle such as medicine news, vacation journals, retirement tips etc. There are also features available that allow seniors to correspond and chat with one another.

Eons.com is another site geared towards baby boomers. This site is modeled mainly after Facebook.com and offers many of the same services albeit focused on seniors. Their motto is "The Online Community for BOOMers" and they live by it. Users can display and swap videos, pictures, and blogs. They can join groups, create profiles, and play games such as sudoku, crossword puzzles, etc.

A third option for senior people to meet is that of SassySeniors.com. Unlike the previous two senior social networking sites, this one is built around dating as a vast number of seniors are widowed or divorced. This site offers dating services, dating tips, and articles containing helpful commentary on dating for seniors. Whether you are looking for a penpal, someone to date, or simply info on entertainment geared towards seniors…you can find all of these things and more at SassySeniors. Find your senior admirer now!

Social Networking websites are extremely popular and apparently here to stay so it is only natural that one of the largest demographics, that of the senior population, begins to find their way onto social networking sites. The amount of seniors using senior social networking sites is growing by the day and seems to have no end in sight. This is where senior people meet these days, get in on the future now...


Try Chair Yoga

Cruises For Baby Boomers

Senior Single Dating Advice

Return From Senior Social Networking To Anti Aging Information Homepage